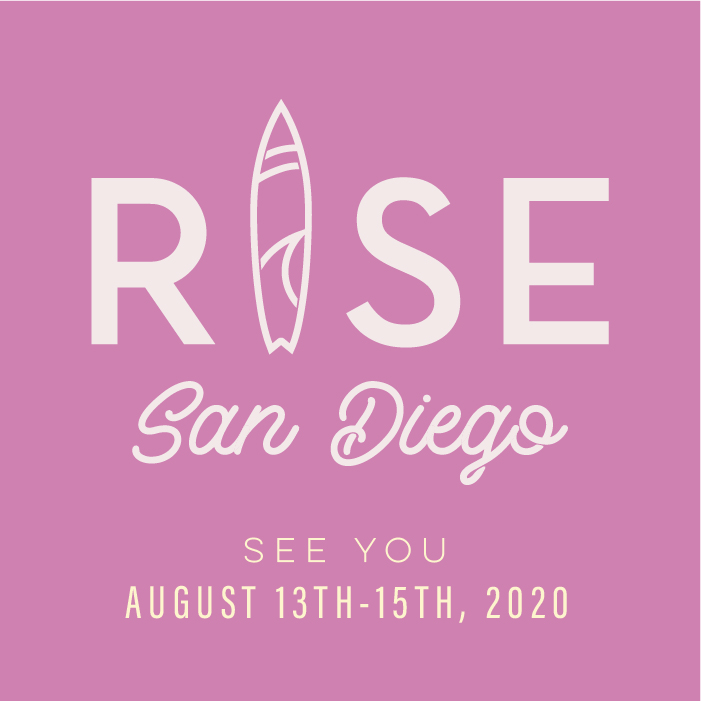 What are the new dates for RISE x San Diego?

New dates for RISE x San Diego are August 13-15, 2020.

Why has RISE x San Diego been rescheduled?

With the ongoing news on COVID-19, we have decided to reschedule RISE San Diego to August 13-15, 2020. The venue will remain the same; we are moving the dates out with the hope the virus will be contained by then.
Has the location of the venue changed?

No - RISE x San Diego will still take place at the Viejas Arena at the SDSU campus.

What if I cannot make it on the new dates?

Please forward your refund request along with the order # and the email you purchased your tickets with to hello@thehollisco.com with SAN DIEGO REFUND REQUEST in the subject line. You will be contacted within a week about your request.

What do I do about my flights?

Most airlines are being incredibly flexible with changing flights right now and should be able to issue you a credit without a penalty.

What do I do about my hotel reservation?

If you have already made a hotel reservation under the RISE x San Diego block, simply call the hotel, and move your reservation to the new date or cancel the reservation if you are unable to attend.

What if my flight or hotel is non-refundable?

If you made a reservation under the RISE x San Diego hotel block, many of the hotels in this block have a 72 hour or less cancellation policy. However, always reach out to the hotel to confirm the time frame. Many hotels and airlines are making adjustments without any additional fees or charges at this time. We recommend reaching out to the booking agent to resolve asap. If they are not flexible, here are some resources that might be able to help:

How to refund a non-refundable airline ticket
Sell Your Hotel Reservation- Option 1
My friend can no longer come with me, can I change the name on her ticket?

Yes, of course, sis! Just send your order # and the name and email address of who you'd like to come instead to hello@thehollisco.com

How do I receive the 3 free months of Dave's life coaching?

Click on this link HERE. You will need to enter the email address associated with your Eventbrite RISE x San Diego ticket and create a password.

What if I am already enrolled in Dave's life coaching?

Please email hello@thehollisco.com and we can work with you on another offering.